ABOUT PEDRO MARTINS & MICHAEL PIPOQUINHA
Invited by producer Ivan Capucho to perform for the first time as a duo at the 2016 Choro Jazz Festival in Jericoacara (northeast of Brazil), Pedro Martins and Michael Pipoquinha are musicians who perform with magnetism and mastery. Both young men draw on the full spectrum of Brazilian rhythms, giving grace to their musical traditions with a delivery that draws their own musical heroes to lean in (and often even sit in!).
Michael Pipoquinha learned to play bass the organic way, from his father and grandfather. He's grown up in the YouTube age, copping licks from bassists and guitarists alike. His style, informed by his Brazilian heritage, combines mad slapping skills in the Wooten vein, along with ferocious grooves, plus serious melodic and harmonic knowledge.
On October 29th 2020, Michael Pipoquinha and Pedro Martins released their new album Cumplicidade featuring the great Brazilian musicians Toninho Horta and Monica Salmaso.
---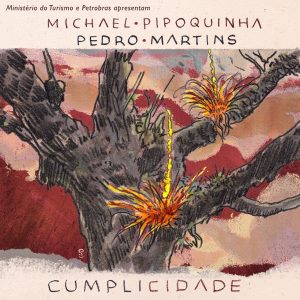 PURCHASE
---
MICHAEL PIPOQUINHA & PEDRO MARTINS – 'A VIDA TEM DESSAS COISAS'
MICHAEL PIPOQUINHA & PEDRO MARTINS FEAT. TONINHO HORTA – 'RAUL'
---